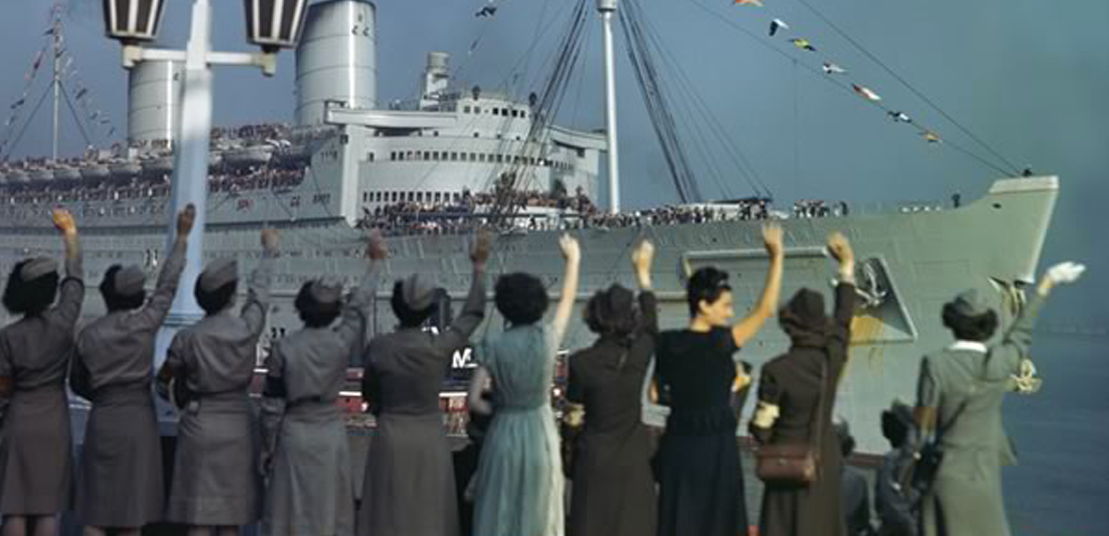 The Explosion that Changed the World
Baby Boomers are people born during the population explosion between the years 1946 and 1964…over 76 million of us! These are folks who are between 52 and 70 years old in 2016. Though considerably grayed and just a wee bit paunchy, in our hearts most of us are still rock-n- rollin' teenagers in love.
As a group, we are the wealthiest, most active, and most physically fit generation up to this time, and amongst the first to grow up genuinely expecting the world to improve with time. One feature of The Boomers was that we tend to think of ourselves as a special generation, very different from those that had come before, hopeful and idealistic. Further, we are arguably the most creative lot in American history.
The generation was heavily music driven, from the tunes and lyrics of early icons like Rosemary Clooney, Doris Day, Elvis Presley, Dion, and Little Richard that drove us to buy millions of vinyl records and listen faithfully to the AM radio stations that pounded these tunes into our little brains 24 hours a day.
This Rock and Roll birth was followed by an unprecedented burst of talent from the Motown Empire, like the Supremes, Marvin Gay, The Temptations, The Four Tops and numerous others which through the sheer power of music and dance helped open racial barriers.
This whole musical wave was topped off by the mop-headed Beatles and the second "British Invasion." Simultaneous to the Brit sounds we were inundated by a new "vibe," that of the West Coast, which included the Beach Boys, Janis Joplin, Jefferson Airplane, Jimi Hendrix, The Doors and many others producing a host of mind-blowing hits…Come on baby, light my fi re! Out of that milieu came the whole flower-power waves of the great free concerts of Woodstock and San Francisco…and don't forget to wear some flowers in your hair!
Quietly behind the scenes were the thought-provoking and mellow melodies of the troubadours of our time, like Bob Dylan, Judy Collins, Carol King, and James Taylor, as well as great folk groups like The Kinston Trio and The Brothers Four.
In the 1960s, as the relatively large numbers of young people became teenagers and young adults, they and those around them created a very specific sub-society that brought ideas that we are still experiencing today. Flash forward a generation and we find that to a great extent, the computer breakthroughs of the Silicon Valley were a result of the creativity of earlier Bay Area influences, as acknowledged by Steve Jobs and many other boomer pioneers of computers and the internet.
This is but the tip of the iceberg. There exists a plethora of excellent books and articles that have been written about these artists and these times, about the Viet Nam War (Good morning, America!), the marches for peace, justice and economic fairness (Power to the People!), and about a generation that changed the world with music, powerful ideas, and, yes, love. Yep, we had some "Good Vibrations" while "Feelin' Groovy."
Technically, Baby Boomers are folks born from 1946 to 1964, these huge numbers being the result of members of the U.S. Armed Forces returning home from the Second World War. And, miracle of miracles, nine months later the number of boomers began to go off the charts…Boom!
However, there are many people born as early as 1944 and as late as 1966 who also are the direct result of this massive re-entering of soldiers, sailors, marines, airmen, and many other auxiliary forces, like the WACS, WAVES, and Merchant Marines. A lot of the men and women from these "on the cusp" years have so many of the same experiences and memories, and they readily identify themselves as Baby Boomers. So hey, if you were born from '44 to '66, well, that's way O.K.
Serving The Baby Boomer Generation
Here in California we've been producing large senior health fairs and baby boomer festivals for over ten years now. The exhibitors and speakers at these events often present life-enhancing and even life-saving materials. As you can imagine, we've learned a great deal about the needs and dreams of America's senior citizens. As Baby Boomers ourselves all of this valuable, current information means a lot to us as well.
Oh, and by the way, we put together a lot of interesting, nostalgic and fun stuff for these fairs, like classic cars, antique military gear, hula-hoop contests, Elvis impersonators, and of course grrrreat rock-n-roll bands.
We learned how to convince our exhibitors to offer terrific deals on most of their products and services for the show attendees. And by offering considerable discounts––"Show Specials"–– our exhibitors attracted a lot of new customers, a real win-win deal! So of course the Baby Boomer Catalog will feature savings on so many of the items that are of value to you.
During the process of producing these events, one thing we found is that there are few places where we can go and find most of the information that is really pertinent to folks of our age. Bits and pieces here and there, but no single go-to place for all things related to us boomers. Frankly, trying to track down reliable and trustworthy products and services for the various senior needs is enough to make your head swim…great for the aspirin business though.
And so we asked ourselves the question, "What would we like to find in a good old-fashioned catalog for seniors in this day and age?" With this in mind, this publication is dedicated to bettering the lives of all senior citizens by building one premium location for all things Boomer. Simple. Convenient. Informative. Fun.
Considering the booming boomer phenomena (over 8,000 of us becoming sixty every day!), we know it's time for a thoughtful, straight-forward publication for seniors throughout this great nation. There is so much goodness, hope, creativity and service that this generation has offered to the world, there really is much to salute and celebrate.
Here's wishing you health and happiness!
Tom Chandler, Editor
p.s. This is your catalog and we welcome your ideas, memories, old photos, etc.
And please tell your friends to check us out. Take care.