Welcome to the Baby Boomer Festival
The West Coast's Largest & Most Comprehensive Baby Boomer Expo and Music Show!
As you enter the expo, you will be surrounded by dozens of exciting exhibits on a wide variety of subjects pertinent to your well-being and happiness. Many of the exhibitors have come from throughout the region to discuss their plans for your health, finance and home life. So please take the time to stop and talk with them…you might just find an ideal match for your needs!
The producers of the Baby Boomer Festival would like to thank the following people and organizations for their work and support: Dru Isanda, for administrative and organizational work; Paul Scholl and the Messenger Publishing Group for all of their support as a print media sponsor, We appreciate the support of The Sacramento Bee for getting the word out via print and social media. Special thanks go to Alex Blanca and Stacey Waldman of Cruisin Garage radio for organizing the Boomer Classic Car Show.
We would also like to thank the Carmichael Elks Lodge #2103 for running the Beer & Food Garden by the Music Stage and contributing to the car show. Also Jess Rodriguez for his marketing efforts and Ken Klages for designing and maintaining our websites We thank them all for their sponsorships, promotional efforts and good work!!!!

Road Test plays classic Rock and Roll
Car songs, surfer songs, old time rock and roll, cruisin' songs and songs
about those backseat girlfriends are included in the fun with dueling
lead guitars, a wailing organ and a honkin' sax. The band inspires lots
of dancing and audience participation in poodle skirts, baggies, leather
jackets and tight sweaters. It's the music you grew up with.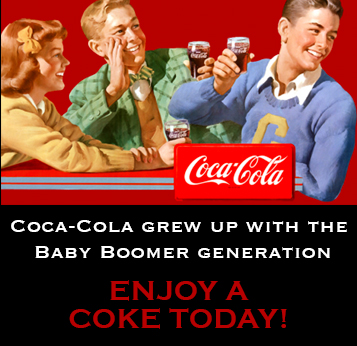 Baby Boomer Festival Advertisers
Lobby. Messenger Publishing Group publisher@mpg8.com www.mpg8.com
1. REACH Air Medical Services casey.robertson@amgh.us www.airmedcarenetwork.com
2. California Sun Rooms alviwanda@californiasunrooms.com www.californiasunrooms.com
3. McIlwain Mobility Solutions c.mcilwain@comcast.net www.mcilwainmobility.com
4. Curves curves.rosevillesw@gmail.com www.curves.com
6. C-2 Financial, Inc. loseyourmortgagepayment@gmail.com
7. & 8. Th e Ultimate Back Store ultimatebackstore@yahoo.com www.ultimateback.com
9. Pavilions Dental Group fattal@pacden.com www.pavilionsdental.com
10. All For You Home Care dani@afyhc.org www.allforyouhomecare.com
11. East Lawn Memorial Parks lisaw@eastlawn.com www.eastlawn.com
12. Jeunesse Global 2malka@comcast.net www.youthfulconcepts.com
14. Reverse Mortgage Works mark.erskine@bancofcal.com www.bancofcal.com
15. Edward Jones Investments pete.mcdonald@edwardjones.com www.edwardjones.com
16. A Senior Connection jodi@aseniorconnection.com www.aseniorconnection.com
17. Sacramento NonSlip Solutions rogerjeff ers36@icloud.com www.surestepnonslip.com
18. Ray Stone, Inc. cshaw@raystoneinc.com www.raystoneseniors.com
20. Air Smart Whole House Fans steve@airsmartfans.com www.airsmartfans.com
21. Cutco dannythecutcoguy@gmail.com www.myknifeboss.com
22. California Family Fitness mdelgado@calfamfi t.com www.californiafamilyfi tness.com/gyms/roseville
23. South Bay Health & Insurance Services, Inc. mrosales@sbhis.net www.sbhis.net
24. Atria Senior Living john.robertson@atriaseniorliving.com www.atriaseniorliving.com
25. Sunworks Solar sales@sunworksusa.com www.sunworksusa.com
28. Th e Terraces of Roseville crdroseville@westmontliving.com www.rosevilleseniorliving.com
29. Daycation for Seniors Activity Center daycationforseniors@yahoo.com www.daycationforseniors.com
30. Creative Solutions in Elder Care piper@csecare.com www.csecare.com
31. Valley Solar, Inc. courtney@valleysolar.net www.valleysolar.net
33. Platinum Living Services pmondello@platinumseniorliving.com www.sierraregency.com
34. Gutter Dome of Northern CA gutterdome.marketing.cal@gmail.com www.gutterdome.com
35. doTERRA oilsforurhealth@gmail.com https://www.mydoterra.com/contactlisa4oils/#/
36. Tupperware (Independent Consultant) ddqbear@aol.com www.diannequaglia.mytupperware.com
37. Clear Captions tracey.price@clearcaptions.com www.clearcaptions.com
38. Th e Sacramento Bee www.sacbee.com
40. Boomtown Casino & Hotel sslater@btreno.com www.boomtownreno.com
41. Eskaton erica.caldwell@eskaton.org www.eskaton.org
41A. Farm Fresh to You siobhan@farmfreshtoyou.com www.farmfreshtoyou.com
42. & 43. Bath Fitter Northern California rplannette@bathfi tter.com www.bathfi ttersacramento.com
44. Golden 1 Credit Union Home Loans lvolk@golden1.com www.golden1homeloans.com
46. Respect Your Elders Care respectyourelderscare@gmail.com www.respectyourelderscare.com
47. Smart Choice Remodeling, Inc. info@smartchoice-remodeling.com www.smartchoice-remodeling.com
48. All Organized allorganized@sbcglobal.net www.allorganized.com
49. CareScope info@carescopeca.com www.carescopeca.com
50. Energy Saving Pros krabbich@energysavingpros.com www.energysavingpros.com
51. Pinnacle Financial Services info@pinnaclesvs.com
52. Nordic Walking Nations nwnpoles@yahoo.com www.nordicwalkingnations.net
55. Home Care Assistance Placer Co. dwaddell@homecareassistance.com www.homecareassistanceplacercounty.com
56. Mount Vernon Memorial Park and Mortuary monte.leighton@dignitymemorial.com www.mountvernonmemorial.com
57. Primerica Financial Services emorris@primerica.com www.primerica.com
59. Meals on Wheels by ACC mbustamante@mowplacer.org www.mowplacer.org
61. Craig Cares amyf@craigcares.com www.craigcares.com
62. Th e Solar Company cherrise.martin@thesolarco.com www.thesolarco.com
63. Better Homes & Gardens Real Estate, Reliance Partners pcobarrubia@gmail.com www.realestatecareconnect.com
63 A. Retirement Funding Solutions lcooper@rfslends.com www.launicooper.com
Outside. Carmichael Elks Lodge #2103 carmichaelclassic@yahoo.com
A & B. Th e Electric Bike Shop mike@theelectricbikeshop.org www.theelectricbikeshop.org